Is it too much to ask to be supported by a spoiled older instructor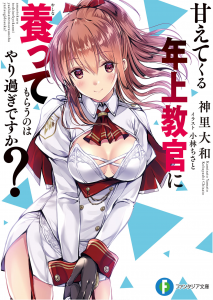 Es mucho pedir ser apoyado por una consentidora instructora mayor

Sinopsis:
"Yo te proveeré de ahora en adelante…" Yo repentinamente recibí una ferviente confesión de amor de mi instructora superior!? Cuando un demonio intentó atacar a mi instructora, yo la cubrí y me herí. Pero, ella se siente responsable y esta tratando de proveerme…!?
Esta es la historia de mi mimada vida con una bella instructora
Nombre:  Is it too much to ask to be supported by a spoiled older instructor/ Amaetekuru toshiuekyokanni yashinattermoraunoha yarisugidesuka?
Autor: Yamato Kamizato
Ilustrador: Kobayashi Chisato
Tipo: Novela Ligera
Traductor Jap-Ing: Zetro Translations
Traductor Ing-Esp: KiteG
Estado: Activa
               Volumen 1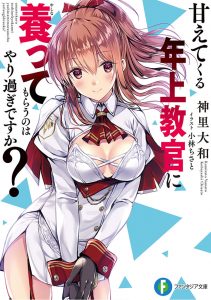 Capitulo 4
Capitulo 5
Capitulo 6
Capitulo 7
                                                                  Epilogo
                                                                                     Descargar PDF (Pronto)